How to make an order
1. The quickest way to add an item to your cart is to click on the 'Add to cart' button on any product page.
1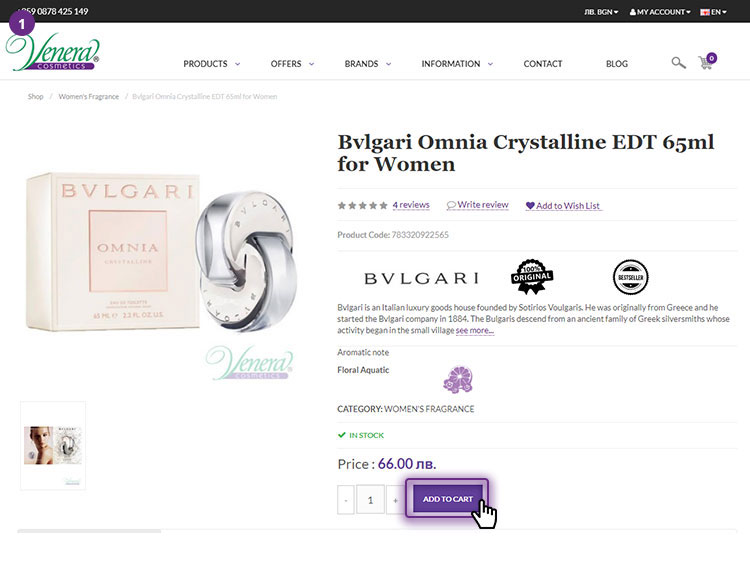 2. Alternatively, you can add items when you are on a page with several products on it. If so, just hover over the image of the item you want, and click on the small cart icon, which will appear.
2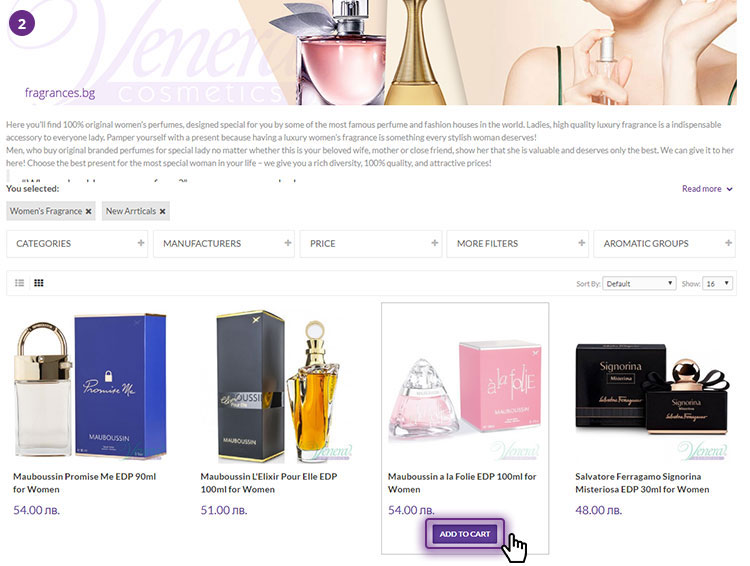 3. After you have made your product selection, the cart button on the top right of the screen will show the number of items already in it (in the picture shown, there are two of them).
3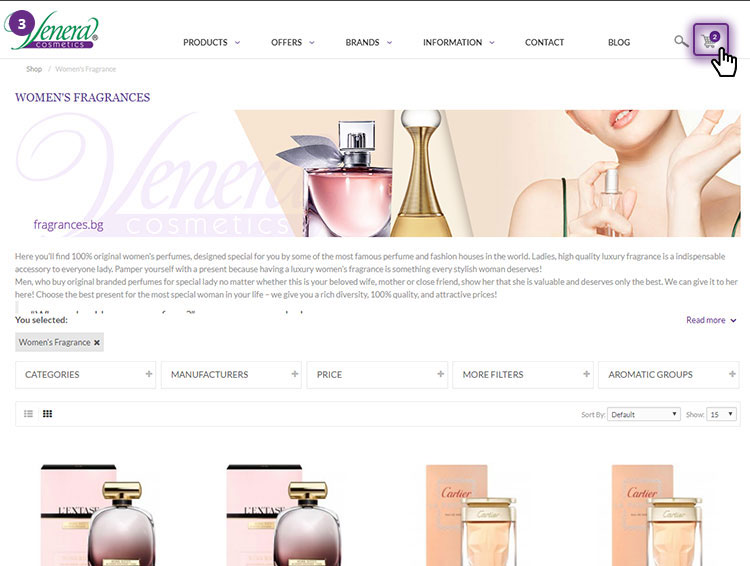 4. After clicking on the cart icon, you will see a small window which shows all added items, and gives you the options to remove products, view all of your choices or directly proceed to checkout.
4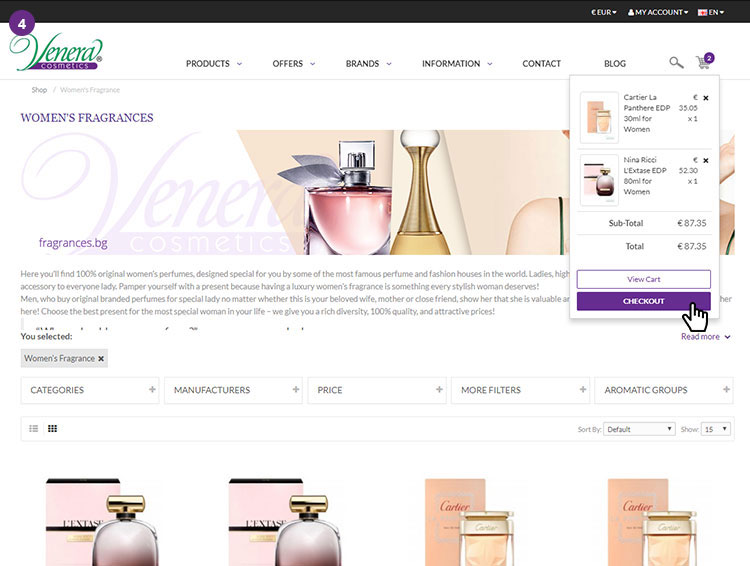 5.  On the Shopping Cart page you can update product quantities, add a coupon code if available and see the total price of your order. When clicking on 'Checkout', you will proceed to entering further details and finalizing your order.
5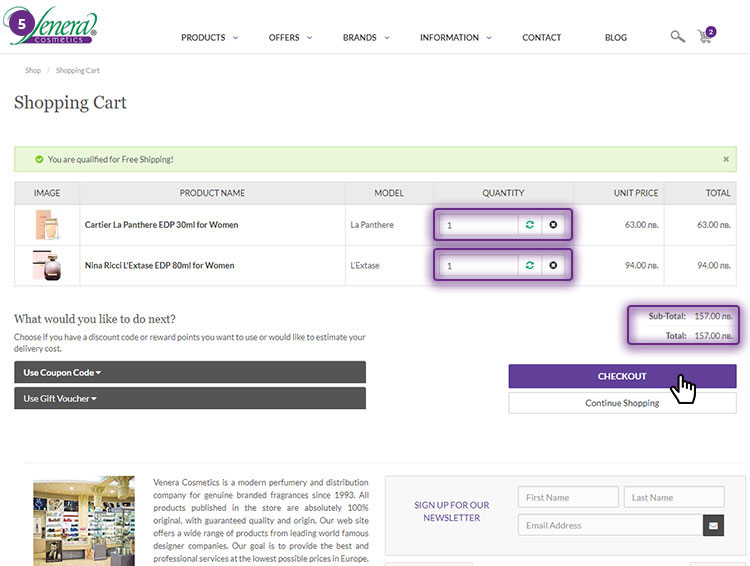 6.  On the Checkout page, you need to fill in the information in all mandatory fields, which are marked with *. If you already have an account, and this is not your first order, part of these fields will be automatically filled in. Then, you should decide on payment and shipment methods. You can also add further details in the comment section. When clicking on 'Confirm order', you will either be redirected to a screen, giving you info on whether the order information is correct, or if there's a credit card or PayPal method selected, you'll be shown the respective page to enter your account credentials. Provided that the order is completed successfully, you will receive a confirmation email. If you don't find it in your inbox, please  contact us.
6